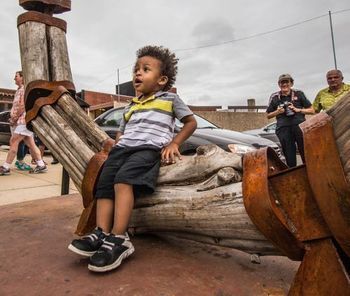 Your tax-deductible gift to the Allied Arts Council directly supports the programs of the Allied Arts Council. Thanks to your generosity, we are able to fulfill our mission of bringing arts & people together. With your help, we're making St. Joseph a cultural destination where the arts & community exist in harmony & enrich the lives of all residents.
Your generosity ensures that everyone in St. Joseph has the opportunity to experience the arts. Through our public art initiatives and arts education programs, our work touches nearly every adult and child in our community.
You are an important part of making St. Joseph the exciting and thriving heart of creativity in northwest Missouri.
Your donation to AAC ensures our continued success in providing your favorite programs and in fostering a thriving, creative community in St. Joseph.