Celebrating over 10 years of bringing people, the arts, architecture, music, food, and beer together!
Every spring people start looking forward to Beer Walk for the Arts.  Everyone is invited as we bring together our favorite things for one fun-filled afternoon. You'll visit beautiful private homes, sample craft beer with food pairings, and enjoy the music of local musicians.  Join us the second Saturday in May from 2 to 5 p.m. in the Museum Hill neighborhood.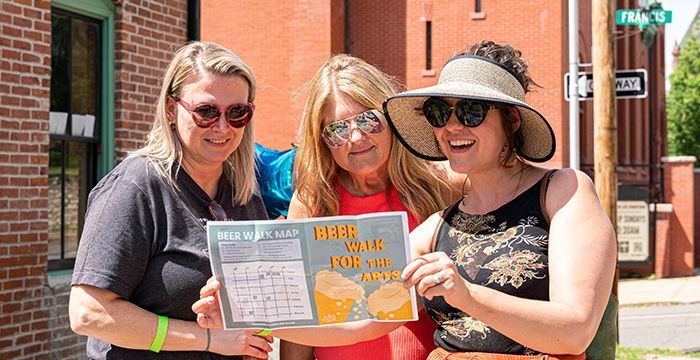 The Art-venture begins at Wyeth-Tootle Mansion, 1100 Charles Street, where guests will get their wristbands and tour maps. The walk features six additional locations annually, so you'll want to wear your walking shoes.
All proceeds benefit the Arts Fund, an annual united campaign supporting the activities of Creative Arts Productions, Performing Arts Association, RiverSong, Robidoux Resident Theatre, St. Joseph Community Chorus, Saint Joseph Symphony, St. Joseph Youth Chorale, and the Allied Arts Council. Purchase Beer Buddy Tickets at $50 for two until the end of April, so order your tickets in April to get the best deal.  In May, all tickets are $35 per person. Tickets are limited, and the event usually sells out, so purchase your tickets early.