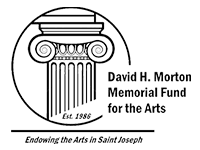 The David H. Morton Memorial Fund for the Arts grant application is now closed. The grant application will be available in March 2024.   
Download the David H. Morton Memorial Fund for the Arts application (link coming soon).                                                                                      
Each year, the Morton Fund Trustees host a Kentucky Derby Party to raise funds to support grant recipients' work. Information about the Derby will be posted here in February of each year.  Sign up to receive notification on the event.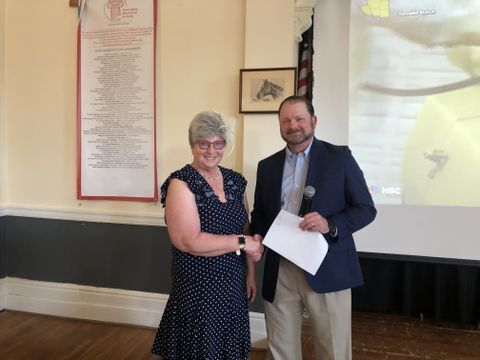 The David H. Morton Memorial Fund for the Arts was established in 1986 to pay tribute to Mr. Morton's leadership in the St. Joseph arts community.  Memorials are accepted at any time and are solicited to commemorate a special event, or just to promote the arts.
The fund can award up to $2,000 to any public or private organization that has received or applied for tax-exempt status.  Projects that may be considered for the grant include, but are not limited to, dance, theater, visual arts, media, music, literature, multi-discipline, arts-related conferences, architecture, and exhibitions.
Criteria include the need for financial support, the potential for creating new audiences or new artistic experiences for audiences, the quality of programming, and community-wide impact.
RECENT MORTON FUND AWARDEES
Albrecht-Kemper Museum of Art – "AKMA Art Fair"
Bluegrass Bettering Our Community – "Bluegrass Battles Hunger"
Performing Arts Association: "Celebrating the Music of Neil Diamond"
Saint Joseph Symphony – "SJS Brass Performing at Mustangs Baseball Game"