Sculpture Walk Guided Tour of 21 sculptures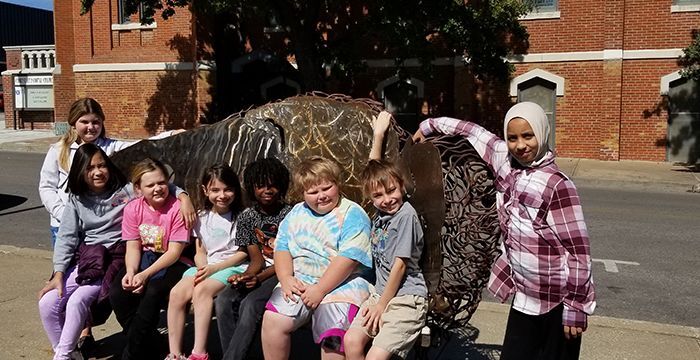 St. Joseph Sculpture Walk Guided Tour
The Allied Arts Council in partnership with the City of St. Joseph and the St. Joseph Downtown Community Improvement District is proud to offer St. Joseph's tenth Sculpture Walk.
The Sculpture Walk is a program of the Allied Arts Council that introduces contemporary outdoor public art and sculptures to our community. The Walk is a year-long exhibit of national, juried, outdoor sculptures displayed in Downtown St. Joseph and includes 21 juried sculptures from artists nationwide.
Guided tours in the downtown Arts and Entertainment District are available for the Sculpture Walk. Sculptures are de-installed in May, so please schedule tours prior to May.