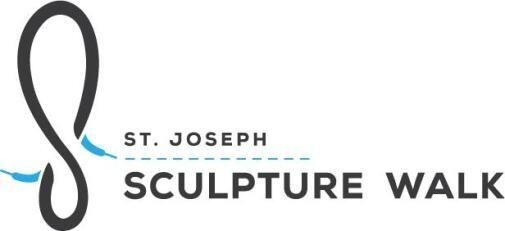 2023-2024 Sculptures
People's Choice Award
Grab a brochure and take the Sculpture Walk today! Afterward, vote for your favorite sculpture, then deposit it in one of the four brochure/ballot boxes downtown or drop it off at the Allied Arts Council office, 118 S 8th Street. All who vote will be entered into a drawing to win one of two baskets filled with goodies from local merchants. 
Hurry, the deadline for voting for your favorite is January 31! 
#9 Wind Blown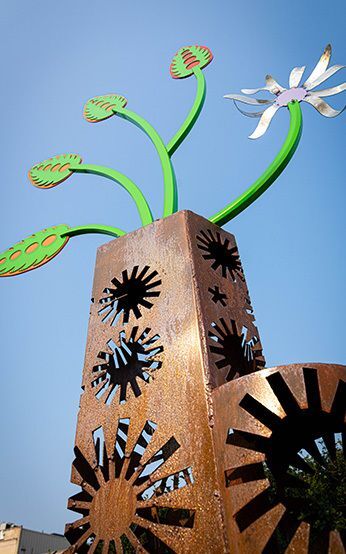 Tim Adams  
Website : timadamsartist.net 
Inspiration for the Artwork : "Have you ever been
surprised in the spring when a plant pops up 
where you did not plant it? This is the magic 
of a seed being windblown to a new location 
or seed dispersal! 'Windblown' represents 
those seeds that scatter and unexpectedly 
bloom where they land, carried by the wind 
and sown in ground remaining dormant until 
the buds peek out of the soil and beauty 
reveals itself in blooms and color."
Materials  :  Painted Steel, Weathered Steel, and Lexan 
Size :  9' height 4' width 5' depth 200 lbs.  weight 
Selling Price : $ 5,000.00
Sponsors : Commerce Bank
Is There a Sculpture You Can't Live Without? No worries, all  2023-24 sculptures are for sale. If you want to purchase one of the sculptures on loan, don't hesitate to get in touch with the Allied Arts Council by calling 816-233-0231 or via email at info@stjoearts.org.