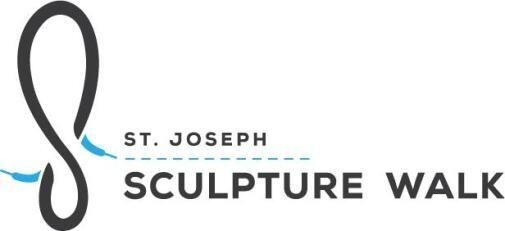 2023-2024 Sculptures
People's Choice Award
Grab a brochure and take the Sculpture Walk today! Afterward, vote for your favorite sculpture, then deposit it in one of the four brochure/ballot boxes downtown or drop it off at the Allied Arts Council office, 118 S 8th Street. All who vote will be entered into a drawing to win one of two baskets filled with goodies from local merchants. 
Hurry, the deadline for voting for your favorite is January 31! 
#3 Say Cheese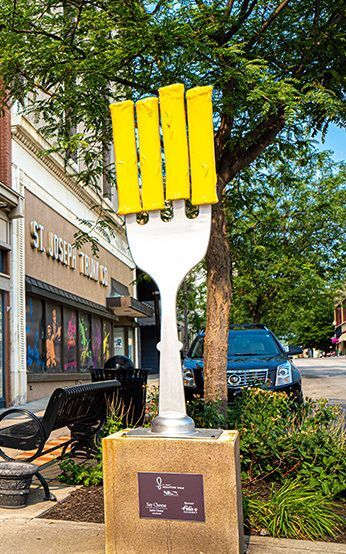 Justin Deister  
Website : www.justindeister.com    
Inspiration for the Artwork : "Inspired by kids. 
'Say Cheese' expresses what every kid does 
with mac & cheese noodles. Is there a kid who
hasn't done it? Of course stuffing as many 
noodles in your mouth as possible comes
just after this accomplishment."
Materials  :  Metal, tube, fiberglass 
Size :  6' height 18" width 6" depth 200 lbs.  weight 
               
Selling Price : $ 8,000.00
Sponsors :  Felix St. Gourmet
Is There a Sculpture You Can't Live Without? No worries, all  2023-24 sculptures are for sale. If you want to purchase one of the sculptures on loan, don't hesitate to get in touch with the Allied Arts Council by calling 816-233-0231 or via email at info@stjoearts.org.