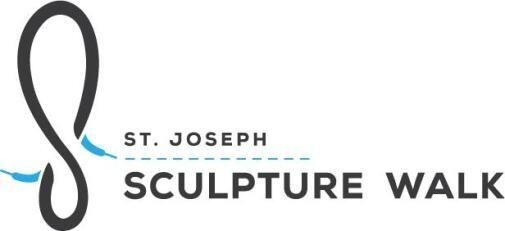 2023-2024 Sculptures
People's Choice Award
Grab a brochure and take the Sculpture Walk today! Afterward, vote for your favorite sculpture, then deposit it in one of the four brochure/ballot boxes downtown or drop it off at the Allied Arts Council office, 118 S 8th Street. All who vote will be entered into a drawing to win one of two baskets filled with goodies from local merchants. 
Hurry, the deadline for voting for your favorite is January 31! 
#15 Gotta Practice First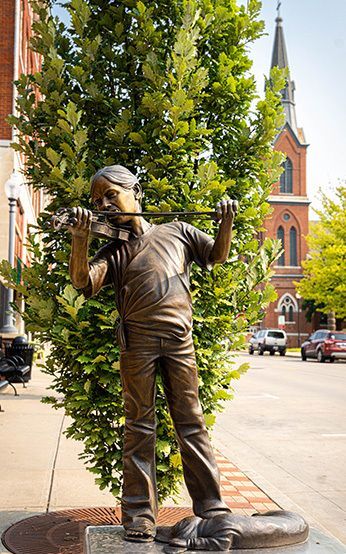 Sherri Treeby & Lee Leuning 
Website : www.badriver.com      
Inspiration for the Artwork : "Our Tom girl has to practice before she gets to go out to play.  She does not enjoy it and her hound puppy even less as he is holding his ears. Her tomboy ways are indicated by her own sling shot in her back pocket."
Materials  :  Bronze
Size :  42" height 28" width 20" depth 
               
Selling Price : $ 20,000.00
Sponsors : Stevenson Family Pharmacy & 
Cosentino's Price Chopper 
Is There a Sculpture You Can't Live Without? No worries, all  2023-24 sculptures are for sale. If you want to purchase one of the sculptures on loan, don't hesitate to get in touch with the Allied Arts Council by calling 816-233-0231 or via email at info@stjoearts.org.